Regular price
$89.99 USD
Sale price
$44.99 USD
Unit price
per
Sale
Sold out
🏷️ Purchase the ebook
🔗 Receive Download links in your Email from BookFunnel
📱 Send to your Preferred Reading Device (including Kindle, Nook, Kobo, Tablet, etc) and Enjoy!
❤️ Any problems, just shoot me an email at leacollauthor@gmail.com
Save on the
Double Series Paperback Bundle
View full details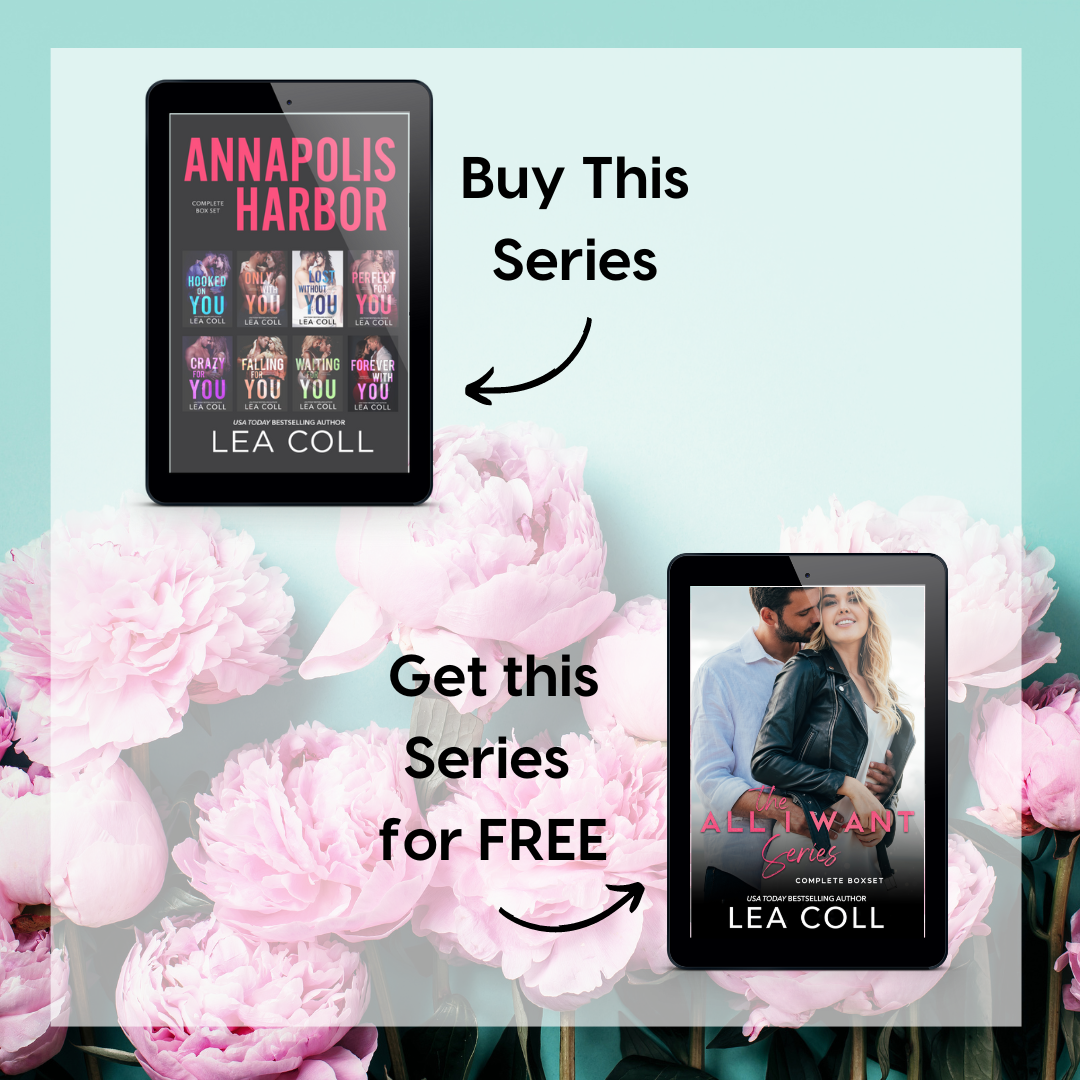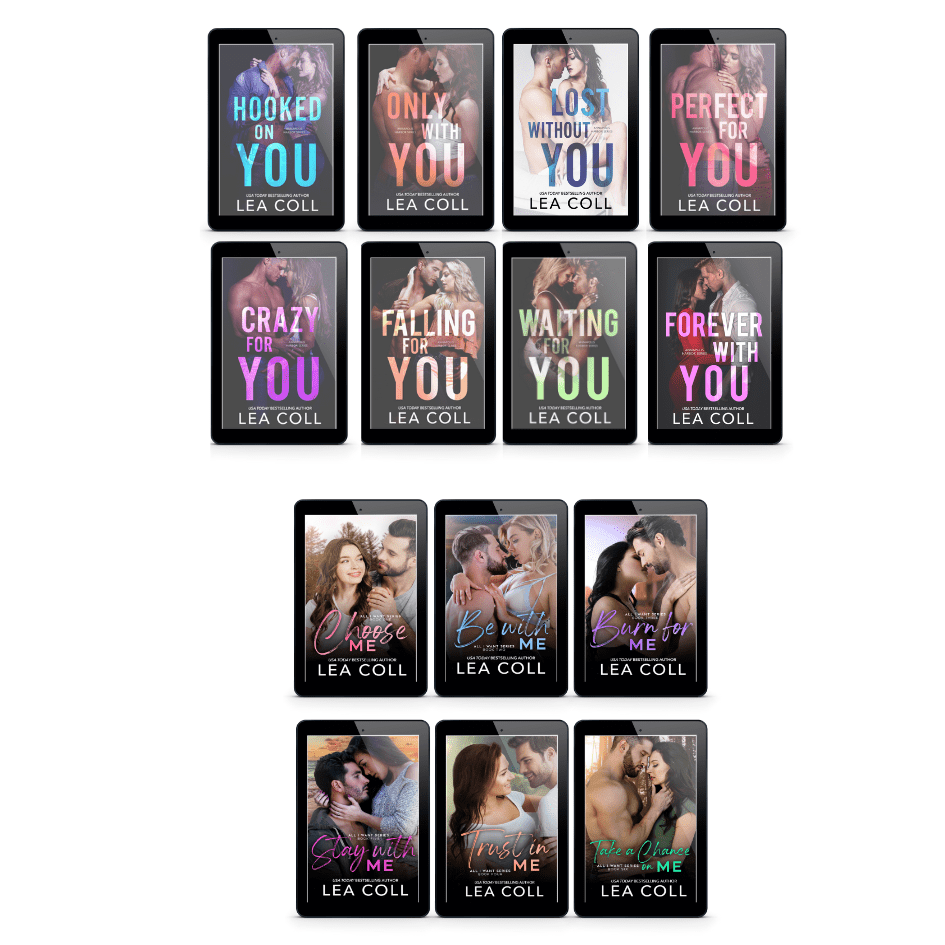 Hooked on You
New Orleans was a fresh start, a chance to reinvent myself and do some good. Too bad the first person I met was a grumpy bartender with a chip on his shoulder. He said I knew nothing about his city, the people or what they needed. But one look at the bad boy bartender and I knew exactly what I needed.
Only with You
Opening a law firm isn't at all what I thought it would be. The landlord is arrogant and irritating. Despite his sexy voice and smooth demeanor, I want to fight him at every turn. Everything with him is a battle--a battle I intend to win.
Lost without You
First I turned down a marriage proposal, then I moved to Annapolis to open a law firm. I thought my world couldn't change any more... until Cade stepped into my office, smelling of sawdust with his company's T-shirt stretched taut over his chest and biceps. Everything about him was sexy-as-sin and completely off-limits.
Perfect for You
One blind date changes everything. I was prepared for a crazed fan-a cleat chaser. But Dylan Gannon is far from that. She's a gorgeous, charismatic woman who always gets what she wants. This time, she wants me.
Crazy for You
The job was to renovate a bed and breakfast, not to fall head over tool belt for the sexy proprietor and single mom. Juliana Breslin is sassy, witty, determined and has the two most amazing twin daughters. Two girls that have wrapped their way around all my fingers. The only problem is -I don't do relationships and I don't like being tied down.
Falling for You
When I landed my dream job, I didn't realize I'd be working with the one guy I've always avoided. Jonah. Caught off guard with a career-ending injury; he is the life and soul of every party, a likable, sociable guy on all accounts. His future relies on the success of the sports complex I've been hired to manage. But…he doubts my capabilities from the get-go.
Waiting for You
Alex seems to be utter perfection… and he barely notices I exist. Or so I thought. Lately, everywhere I look he's there. Renting a room in my bed and breakfast. Devouring my pastries. Wanting to talk every morning over coffee. Is it possible my lifelong crush finally sees me as more than his little sister's best friend?
Choose Me
As soon as I moved from the city to a small town, I attracted the attention of the town's hottest cop. The only problem is...we work on opposite sides of the law and he's running for sheriff. When the election heats up, will he choose me?
Be with Me
When Jack comes back to save his father's business, I noticed he's filled out since high school. When he stops by my bakery each morning with a boyish smile and wink, I don't want to be friends anymore. It's time to show him, I'm all grown up. All I want is for him to be with me.
Burn for Me
I've worked for this promotion for years. I'm determined to get it, and I won't let anyone or anything stand in my way. Not even Logan Grey. His irresistible charm, sex appeal and cocky grin won't distract me from my goal. There's just one problem, I want Logan too.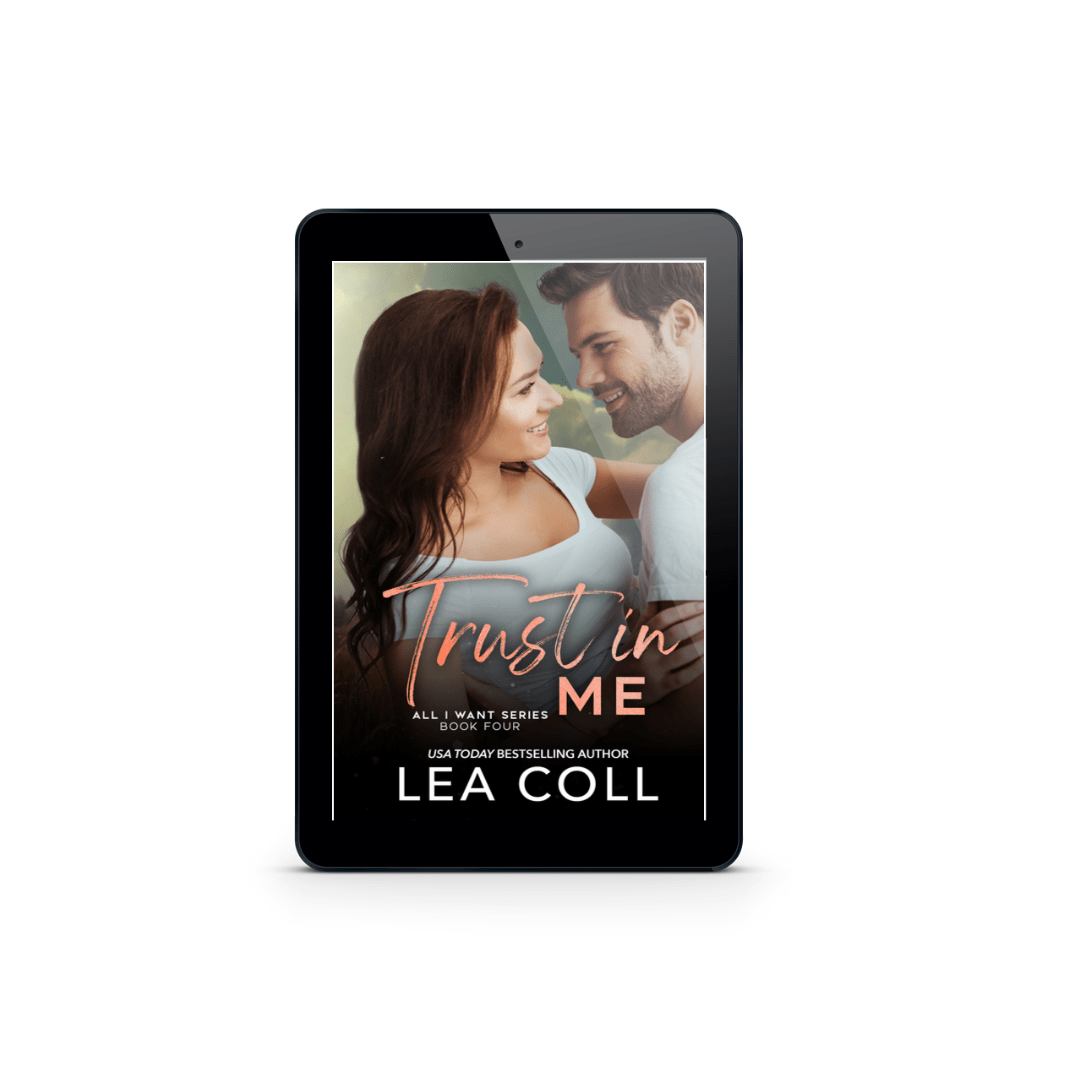 Trust in Me
Quiet, smart, and totally not my type, Professor Sawyer Hudson needs me. One date, one charity dinner, to boost his reputation on campus. I'm going to do it. Only because I need him too.
Stay with Me
I never thought I'd be back in my hometown, but here I am living with my parents. I keep telling myself it's only temporary but the hardest part is facing everyone I left behind —including Wyatt Carter.
Take a Chance on Me
I had no idea when Sadie Cole caught my eye, that she would also steal my heart. My daughter's new dance teacher with her jet black hair and haunting blue eyes intrigued me. Her tight outfits and bare skin taunted me. Most importantly, she was amazing with my daughter. But Sadie's reputation proceeded her... and I couldn't afford any entanglements that would cost me custody of my
daughter. 
What do readers have to say....
⭐⭐⭐⭐⭐

"A series that just keeps giving flawless, mesmerizing heartfelt storylines! Must read series for the year!"

- World of Books 65

⭐⭐⭐⭐⭐

"I have been hooked on this series for awhile now and can't read the books fast enough!"

- Reading in the Red Room

⭐⭐⭐⭐⭐

"This series is a must read romance and is on my Top Five List of the year!"

- Judy Ann Loves Books
About the Author
I'm Lea Coll and I'm a USA Today bestselling author of sweet and sexy happily ever afters. I love writing heartwarming emotional stories with unforgettable characters. I'm so confident you'll love my books that I'm offering two of my bestselling series at a steep discount! You'll never want to leave these small towns.