Regular price
$0.00 USD
Sale price
$17.99 USD
Unit price
per
Sale
Sold out
Book 5 of the Second Chance Harbor Series
From childhood nemeses to business rivals, can competition lead to attraction for this unlikely pair?
From lemonade stand wars as kids to competing coffee shops as adults, Ben always finds ways to get under my skin. But, no matter how he pushes my buttons, I refuse to let him ruin my business.
Of course, there is the matter of his adorable seven-year-old daughter he's now struggling to raise on his own. I want to keep him in the familiar enemy-zone, but his little girl is melting my heart.
Thanks to her, I'm beginning to think there's more to the single dad than meets the eye. Ben has many layers, and I find myself wanting to unravel them. Is it possible he has a kind heart under that cocky façade?
But what if it's all a trick? Bankrupting my coffee shop, while shattering my heart, would be the ultimate win for him. How can I trust that the attraction between us is real, and not another high-stakes competition?
Share
View full details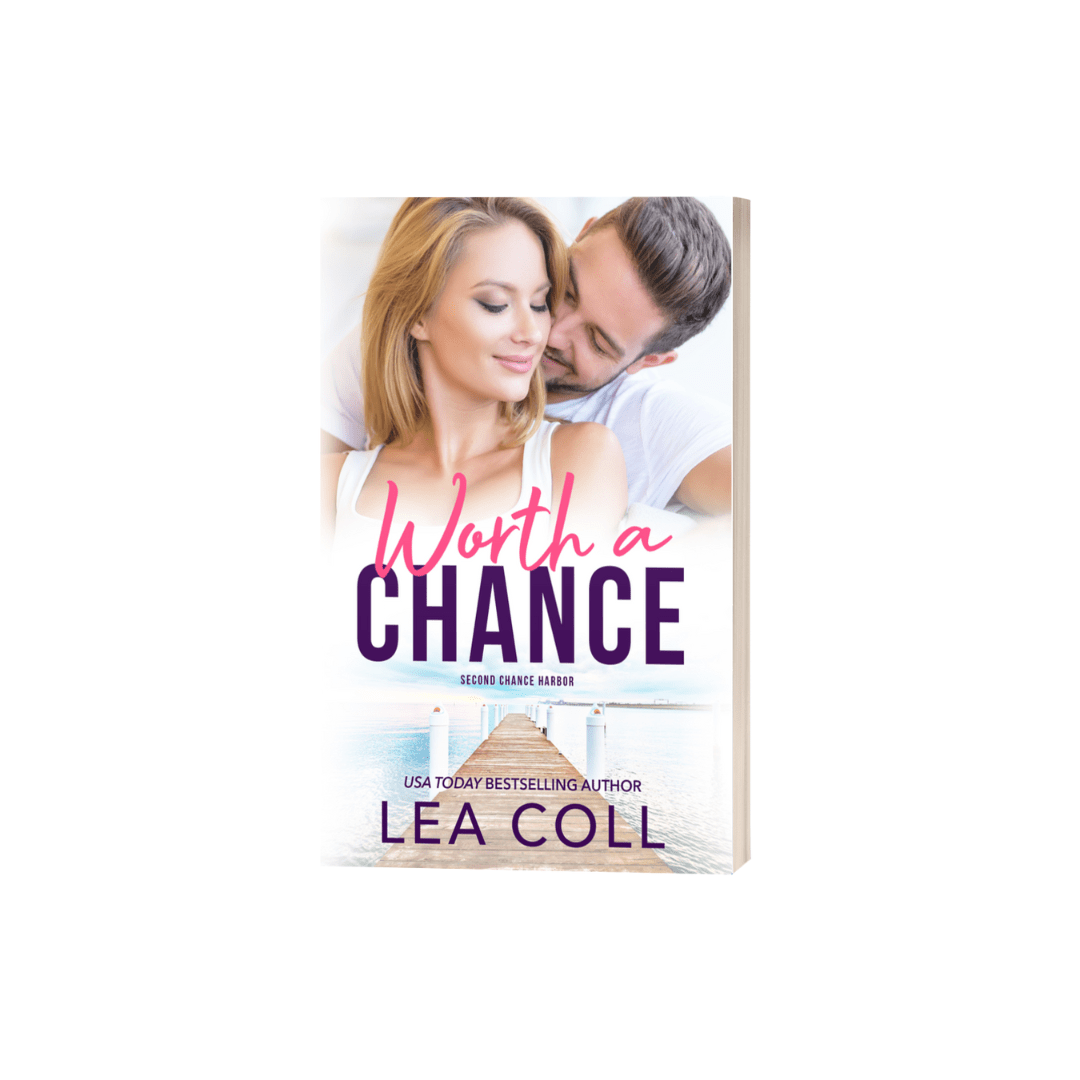 So glad this one came out. I have been waiting on Ben's story.
I have been waiting for Ben and Brooke's story and was very pleased with the outcome. This couple was so cute. From lemonade stands to coffee shops, Brooke and Ben have been rivals since childhood. But what happens when childhood rivalry turns into something different.
I loved Ben and Brooke. They were both stubborn, snarky and sweet. Caring in their own way, these two show a tiny bit of their true selves to each other. A side neither of them every knew existed.
This series has been the absolute best with its beautiful stories and characters. Each character on a path to discover their true selves. Lea Coll is a pro at telling an inspiring story with relatable characters. You can't help but fall in love.
This book had beautiful main characters, but also smart, fun and adorable children characters. I enjoyed the children and their surprising actions.
This book has so much heart and soul. I can't wait to read more from the gang at Safe Harbor.